Frame
Internally cabled Lightweight 6061 aluminium alloy frame is geometrically stable and extremely durable to provide you the best seating position and a wonderful riding experience.
Gear Set
21 Speed Shimano Tourney Gears lets you ride any terrain with the best performance and speed.
Suspension fork
Extremely durable alloy suspension fork with 80 mm travel option helps you to ride better on Smooth as well as bumpy roads.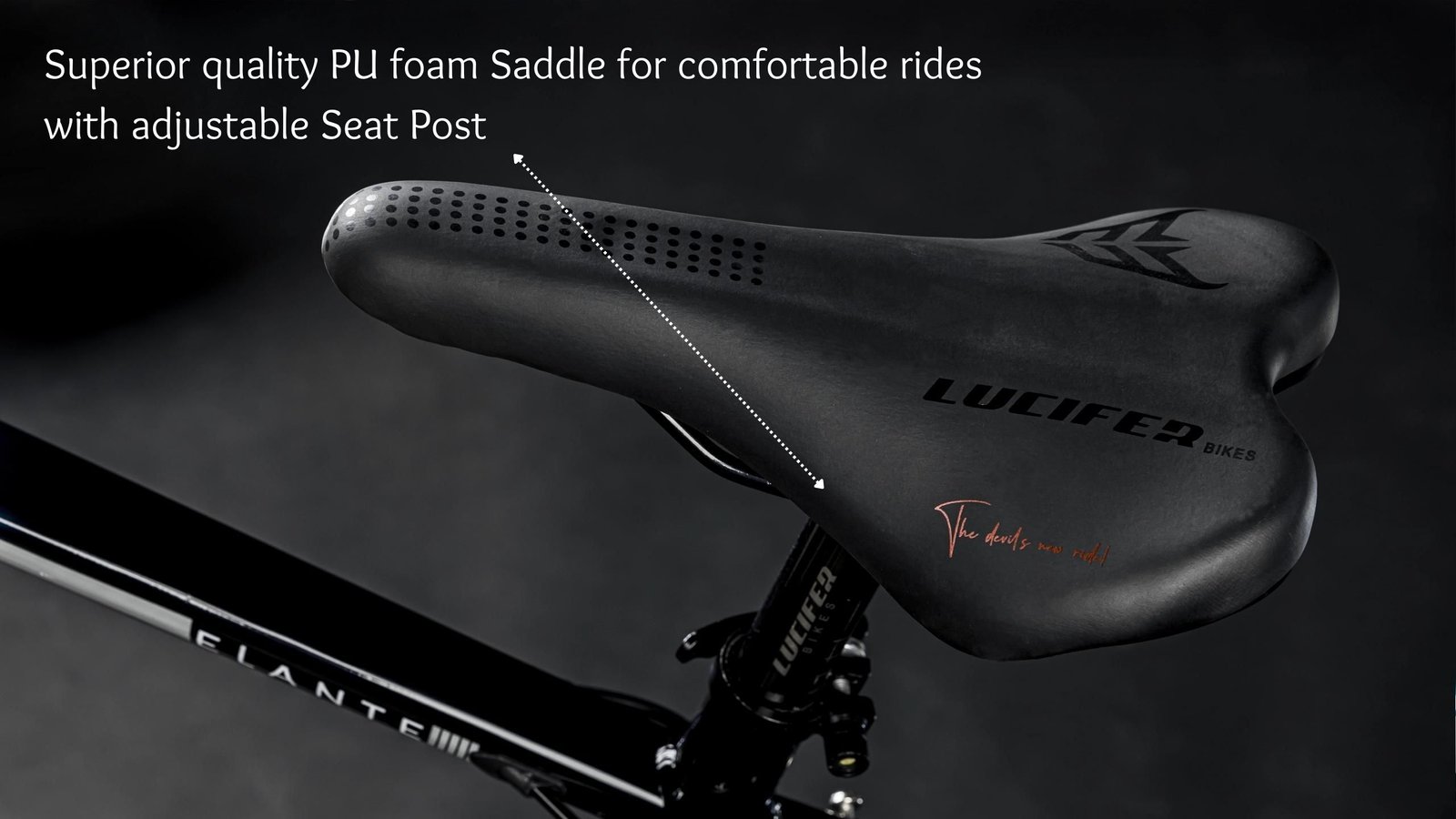 Handlebar and Seat pillar
Precisely handcrafted handlebars offer greater handling in any situation. The seat pillar helps you to raise the height of the saddle according to your riding mood.
Brakes
Mechanical dual disc brakes provide you with Superior stopping power on rough trails and city traffic emergencies.
Tires
High Traction Nylon tires provide a firm grip on the road and give you high confidence on every trail.